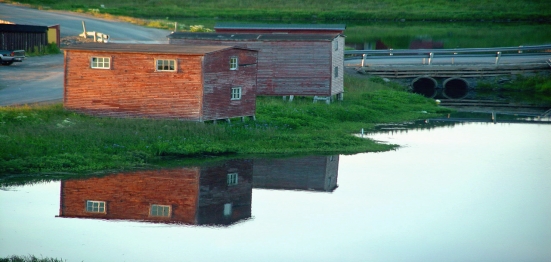 News
---
---
Posted: Sun, 10 Apr 2011
Thank You to Paul Reid For Our First A-Maze-ing Project Donation!
A big thank you to Paul Reid of St John's, Newfoundland for being the first to contribute to our a-MAZE-ing project. Paul purchased 1 ton of stone in memory of his father, Charlie Reid of Juniper Stump, Conception Bay. His father's name will be engraved in stone during the initial stage of construction.

Click here to learn more.
---
---
Posted: Thu, 20 Jan 2011
Join Us In The Building of Our A-MAZE-ing Project
Join us in the creation of an a-maze-ing project: an original piece of timeless creativity planned to be installed on the outskirts of English Harbour over the next few years. A stone maze designed by Dan Snow, an assemblage artist specializing in site-generated, or locally sourced, natural materials, will begin construction in 2012 and you can help us by buying a ton or more of stone. The stone will cost you $100/ton and for your contribution a stone in the maze will forever bear your name for all to see. Be a part of history; donate and help us with this a-maze-ing project.

Click here to learn more and donate.