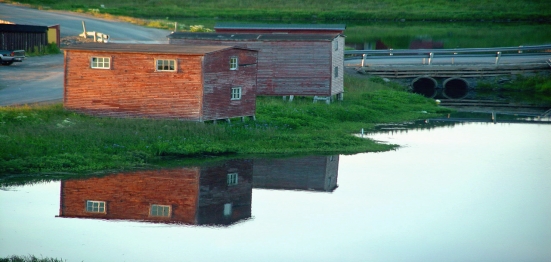 News
---
---
Posted: Thu, 01 Nov 2012
English Harbour Arts Association Builds A Lovely New Storage Building
This past summer saw a few pleasant changes for EHAC, including the construciton of a much needed storage building. Conveniently located adjacent to the centre, this Frank LaPointe designed structure will serve as storage (upstairs) and provide a space to greet guests and better display our growing array of gift items, the proceeds of which help fund the centre's programs.
Funding for this project was provided by ACOA, for which we are grateful.
Thanks to DenLar Construction the buildng is ready to go for next season. Plese stop in to say hello when we open in July 2013.
We are very proud of it.
---
---
Posted: Sun, 10 Apr 2011
Thank You to Paul Reid For Our First A-Maze-ing Project Donation!
A big thank you to Paul Reid of St John's, Newfoundland for being the first to contribute to our a-MAZE-ing project. Paul purchased 1 ton of stone in memory of his father, Charlie Reid of Juniper Stump, Conception Bay. His father's name will be engraved in stone during the initial stage of construction.

Click here to learn more.