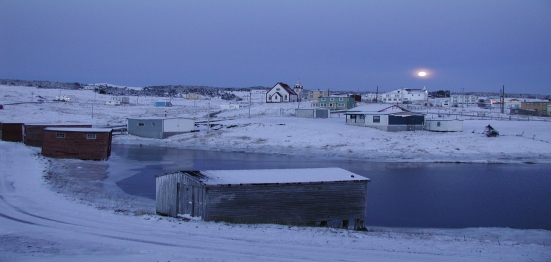 Come Prepared
---
---
Since the weather tries to please everyone in Newfoundland, you should come prepared for a variety of conditions. If you are visiting between October and May you should have a good wool sweater, a down coat and a water-repellent jacket. Warm hat, scarf and gloves are also necessary. Footwear should be for cold and/or wet weather. Strong hiking boots are good.

---
---
For visitors who come between early May and early October you should have a lighter version of a wool sweater and water-repellent coat for the rain and fog which sometimes comes. You will need a warm hat and gloves for your hikes along the cliffs since sometimes the wind is crisp. And you should also have light pants or shorts a sleeveless shirt and sandals because when the warm weather comes it is warm and oh so lovely. You may want to bring your swim suit to join the children in the harbour who like to cool off at the beach.

Since English Harbour is about a one hour drive from Clarenville, there arenít many opportunities to easily supplement your wardrobe, so come prepared.
---