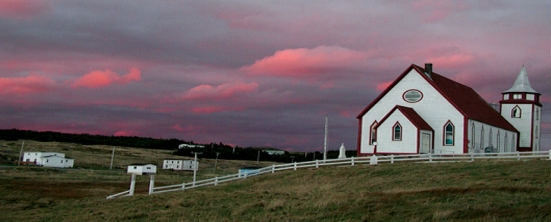 English Harbour Arts Centre
---
---
---
Welcome!

(2017 hours 1030am-530pm. Closed Tuesdays and Wednesdays)

Please take some time to look around. We are an arts organization housed in a lovely old heritage structure open in the summer that offers art workshops and performances,and hosts art residencies, weddings, and corporate meeting groups. Our newly opened gift shop offers unique items and art at affordable prices. And our gallery features art by local artists.

For adults and children; for new artists and seasoned professionals; for folks living in Trinity Bight, for summer residents, or folks just passing through on holiday - there is something for everyone. Click here to see our video....


Our 2017 season is now being planned and the schedule is starting to bloom. Workshops and concerts and a few visiting artists are already planned.Check back often to make sure you don't miss something great.

And it is never too late to think about gift giving. We continue to work on the specifics of the a-mazing project while fundraising for more stone goes on. Perhaps you have someone who would appreciate a gift of immortality: their name engraved into a stone in the maze. A donation of $100 will purchase a ton of stone, and the engraving. Simply go to the a-mazing page on this site and follow the prompts. Happy Easter! Happy Spring!

We look forward to seeing you in June.


All Saints Anglican Church was designated a Registered Heritage Structure by the Heritage Foundation of Newfoundland and Labrador in 2005
---
---
2016 wrap up
As the year comes to a close we at the English Harbour Arts Centre would like to thank all the artists who performed concerts or gave workshops this past summer as well as all the audience members and workshop participants. Your support is appreciated. We had a diverse line up and we hope there was something for everyone. We are already lining up acts for summer 2017 and we hope you can find the time to come to a show or two.
It was a great help this year to have financial assistance from the Department of Canadian Heritage. This enabled us to offer a minimum guarantee to our performers in the event of a low turnout. It all helps, especially when you are driving 3 hours or so to do a performance.
We were also very pleased to get the exterior of the church painted. The building looks great and should be able to withstand the elements for another 10 years or so before we have to do it again. Thanks to the guys at Delar contracting in Bonavista for a job well done. And of course thanks to our fantastic student workers who spent many an hour in the church and gift store. And some times it was a little chilly so well done, Monica Hiscock and Compton Rose!
We'll be back in the spring and will probably open up in late June. Come on down to EH eh? We'd love to see you!
---

Take Part In Our A-Maze-ing Project!
Help us in the creation of a stone maze in the outskirts of English Harbour. The maze will be designed by assemblage artist, Dan Snow, and you can be a part of this a-maze-ing project Click here to learn more!
---
Thanks to our Latest Donors!
Lynn Spracklin of St.John's/Port Rexton, NL
Anne and Frank Norman of Kingston, Ontario
Barry Jessup of Ottawa, Ontario
David Kirkwood of Toronto, Ontario
Sally Wells of Fredericton, New Brunswick
John Penny of Staten Island, NY
John and Kathleen McTague of Maplewood, New Jersey, and Port Rexton, NL
Sheila Van Wyck and Barry Jessup of Ottawa, and Champneys East
Kim and Dave Paddon of St. John's, and English Harbour
Barb and Ron Ivany of English Harbour
Frederick and Pattilynn Conard of West Hartford, CT
Brenda McIntyre of Trinity East, NL
Robin and Don Kalsched of New Mexico, USA, and Trinity East, NL
Linda Ivany of St. John's, NL
Kathleen and John McTague of Maplewood, NJ
Joan Templeton of Toronto, Ontario
Barbara Boag of Orangeville, Ontario
Jerry McIntosh and Joanne Rosenberg of Toronto, Ontario
Cathy and Bill Dreidzic of Champney's West
Harry and Emma Paddon of Goose Cove, Labrador
Beverly and Robert O'Driscoll of Cornerbrook, NL
Mary Alice and Ed O'Reilly of Kelligrews
Margeret Baird of St. John's, Newfoundland and Labrador
Peter and Cynthia Kemerer of Toronto, Ontario
Sheila Van Wyck and Barry Jessup of Ottawa, Ontario
Anthony Batten of Toronto, Ontario
Paul Reid of St. John's, Newfoundland and Labrador
John Penny of Staten Island, New York
---
---