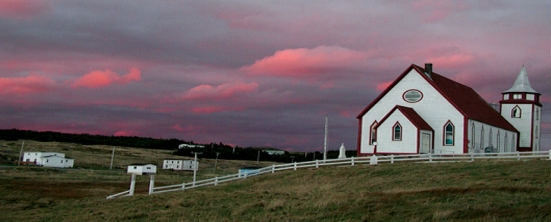 English Harbour Arts Centre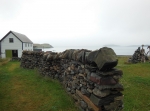 Environment Art Workshop with Dan Snow July 27-July 31 Register Now!
---
---
---
The English Harbour Arts Centre was founded in 2003 by interested residents of English Harbour who wanted to save a lovely old structure by turning it into something that may be culturally interesting and economically viable. The volunteer organization tirelessly sought funds and raised money for restoration of the building which was completed in 2009. The Arts Centre has just successfully completed its fifth year, having offering numerous workshops and cultural events throughout the summer.

For adults and children; for new artists and seasoned professionals; for folks living in Trinity Bight, for summer residents, or folks just passing through on holiday - there is something for everyone. Click here to see our video....


We have started the 2014 season here in our beautiful harbour. The sun has been warming the rocks, the whales have been putting on a show, and there are icebergs lolling around Trinity Bay.
The calendar is rich with workshops and musical offerings.
Yoga this weekend, and Ian Foster Saturday night.
An art opening entitled Points of View featuring recent oils by Teresa Kachanoski will be held Sunday, July 13, 2-4.
Gerry Squires will be running a sketching and painting workshop July 14-16, and Dan Snow is here at the end of the month with a workshop on Environment Art and Dry Stone Walling.

Join us!
---

Take Part In Our A-Maze-ing Project!
Help us in the creation of a stone maze in the outskirts of English Harbour. The maze will be designed by assemblage artist, Dan Snow, and you can be a part of this a-maze-ing project Click here to learn more!
---
Thanks to our Latest Donors!
Sally Wells of Fredericton, New Brunswick
John Penny of Staten Island, NY
John and Kathleen McTague of Maplewood, New Jersey, and Port Rexton, NL
Sheila Van Wyck and Barry Jessup of Ottawa, and Champneys East
Kim and Dave Paddon of St. John's, and English Harbour
Barb and Ron Ivany of English Harbour
Frederick and Pattilynn Conard of West Hartford, CT
Brenda McIntyre of Trinity East, NL
Robin and Don Kalsched of New Mexico, USA, and Trinity East, NL
Linda Ivany of St. John's, NL
Kathleen and John McTague of Maplewood, NJ
Joan Templeton of Toronto, Ontario
Barbara Boag of Orangeville, Ontario
Jerry McIntosh and Joanne Rosenberg of Toronto, Ontario
Cathy and Bill Dreidzic of Champney's West
Harry and Emma Paddon of Goose Cove, Labrador
Beverly and Robert O'Driscoll of Cornerbrook, NL
Mary Alice and Ed O'Reilly of Kelligrews
Margeret Baird of St. John's, Newfoundland and Labrador
Peter and Cynthia Kemerer of Toronto, Ontario
Sheila Van Wyck and Barry Jessup of Ottawa, Ontario
Anthony Batten of Toronto, Ontario
Paul Reid of St. John's, Newfoundland and Labrador
John Penny of Staten Island, New York
---
---
News
Fri, 18 Jul 2014

Fri, 18 Jul 2014